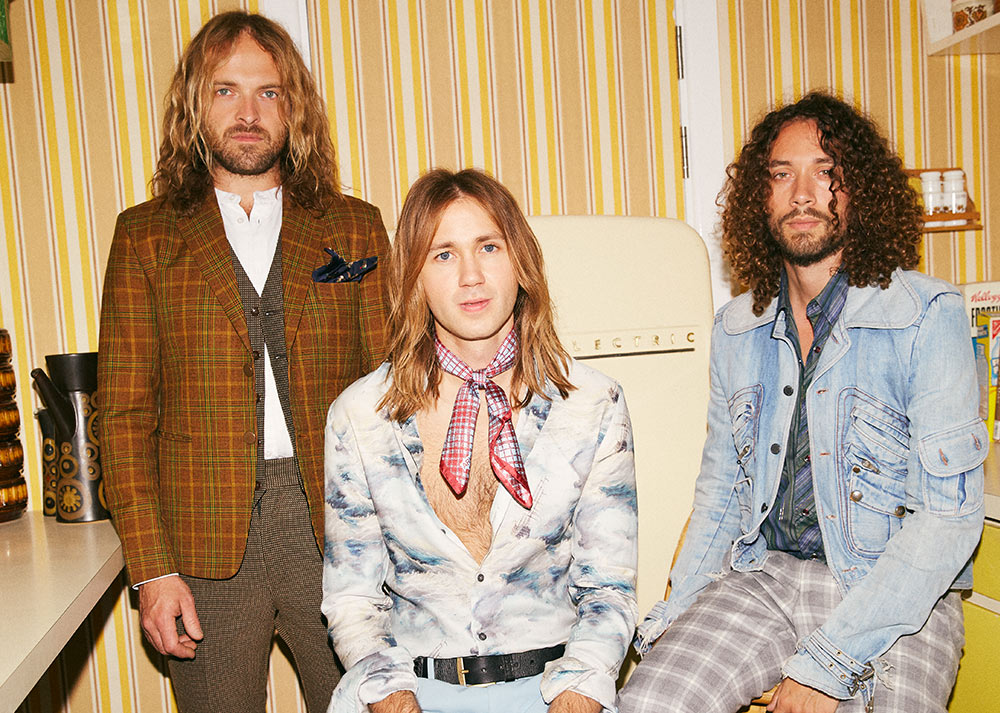 The 27 move in the best circles.
Whether it's recording their debut album at Jackson Browne's studio in Santa Monica, getting a nod from Beyoncé, having models and celebrities in their videos or being personal friends with country-Americana queen Margo Price, their connections are impeccable.
But this is not a trio doing things simply for appearances. In the real world beyond Instagram, the British outfit of Henry Parker, David Page and Tom Michell are on a mission to make a sincere and lasting contribution to rock history with a style that's melodic, immediate and beguiling. Their music is informed by the very best craftsmen and women in album rock from both sides of the Atlantic, but updated with millennial flair.
The band's Byrdsian guitar and Crosby, Stills & Nash harmonies ring out confidently on 'Tell Me,' the recent single which attracted the attention of the aforementioned Mrs. Knowles-Carter in Los Angeles. The video for its predecessor 'Call Me A Friend' was filmed in Amy Winehouse's former home in Camden.
But such things were a world away when the Oxford-born band frontman Parker was cutting his musical teeth and growing up on a farm. Something of a rebel against an education system he simply didn't care for — even though he loved learning and reading — he had been enticed at a very early age by the pristine pop craftsmanship of the Beatles and the Monkees. 'Nowhere Man,' especially, hypotised him with three-part harmonies before he knew what they were called.
As a teenager, Parker got into the music of the day by the Killers, Sum 41 and many others, but soon his inquisitiveness was leading him back into rock history. Now heavily into guitar and committing to a performance at a school event, he gave his teachers quite a start when he landed on Lynyrd Skynyrd's epic guitar tour de force 'Free Bird' as his featured number. They'd never heard of it, nor had a clue where to find the sheet music, but it went down a storm. A fuss was made, the die was cast, and Henry knew his future.
Another seminal moment came in the summer of 2006 when, still only 13, he went on a course run by widely-travelled and revered British producer and former artist Mike Hurst, once of the Springfields and an early producer of Cat Stevens, P.P. Arnold, The Move and countless others. Soon the young hopeful was being introduced to such treasured sidemen as Clem Cattini, Ray Fenwick and Colin Farley, and before long was playing in their band.
"I'd never had any music lessons," remembers Parker, "but I'd see Ray every six months or so, and he would show me things and turn me onto players like Chet Atkins and Jerry Reed." By the time Henry was doing his 'A' levels, Hurst was championing his burgeoning prowess as a blues guitarist (much inspired by time-honoured heroes such as Son House and Mississippi John Hurt) and encouraging him to become a fully-fledged songwriter.
"That was when I had my idea that the Beatles, the Hollies, all these bands had more than one singer. You got this wonderful diversity on the records. There's no band out there like that today." Except that now there is, in the form of Parker, Page and Michell in The 27.
By now gigging around London and beyond, Parker played on the same bill at the Troubadour in 2013 with the roots-rock band Buffalo Clover, featuring a still-unknown Margo Price and her husband Jeremy Ivey. They all became fast friends, with the struggling American couple coming to stay with Henry on the farm, talking all night and riffing about The Band and other mutual heroes.
"I'd never really met people who felt that way about music before, it was amazing," says Parker. "I got Jeremy into Badfinger and he got me into Harry Nilsson." In 2014, the favour was returned, when Henry went to Nashville and stayed with the couple, as Price was preparing the songs that made up her sensational 2016 breakthough Midwest Farmer's Daughter.
After Parker's previous band line-up split, and now living in London, his new group came together, and soon, California was calling. Seasoned producer Neil Cabana came aboard, also co-writing with Parker on some new material. "He also loves harmonies," says Henry, "and says that when he heard our earlier stuff, he was happy to work with somebody who was the real deal, but he also thought he could bring a lot to the table."
Then, through some A-list contacts, time was secured at Jackson Browne's Groove Masters Studio in Santa Monica, where Browne himself has made numerous albums and where David Crosby, no less, cut his Lighthouse album of 2016. The vibe was seductively creative, and Parker has been back to continue the relationship and to hone the record, which has authentically live three-part harmonies cut around the mic back in the UK.
"I don't like listening to my own voice back, but I like listening to the three of us, I can appreciate the whole," says Parker, who remains the band's chief songwriter. "And the new stuff seems to be resonating with people." The band name? No, it wasn't strictly inspired by rock's infamous 27 Club. They just liked the sound of it, but it made you ask.
"For so long, I've loved rock music," Parker concludes. "I wanted to do something for it, or to it, that would add to it in some way." The 27 have a club of their own which is doing just that.
The Scottish Sun:
Beyoncé gives The 27 seal of approval as they release exclusive look at new single Tell Me
OK Mag: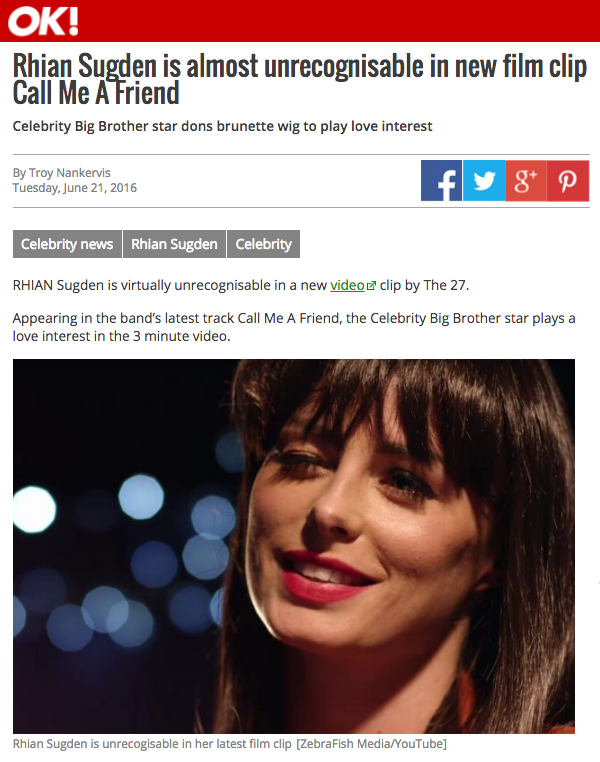 https://www.ok.co.uk/celebrity-news/560516/rhian-sugden-is-almost-unrecognisable-in-new-film-clip-for-the-27
Classic Rock: Top Ten Tracks Of The Week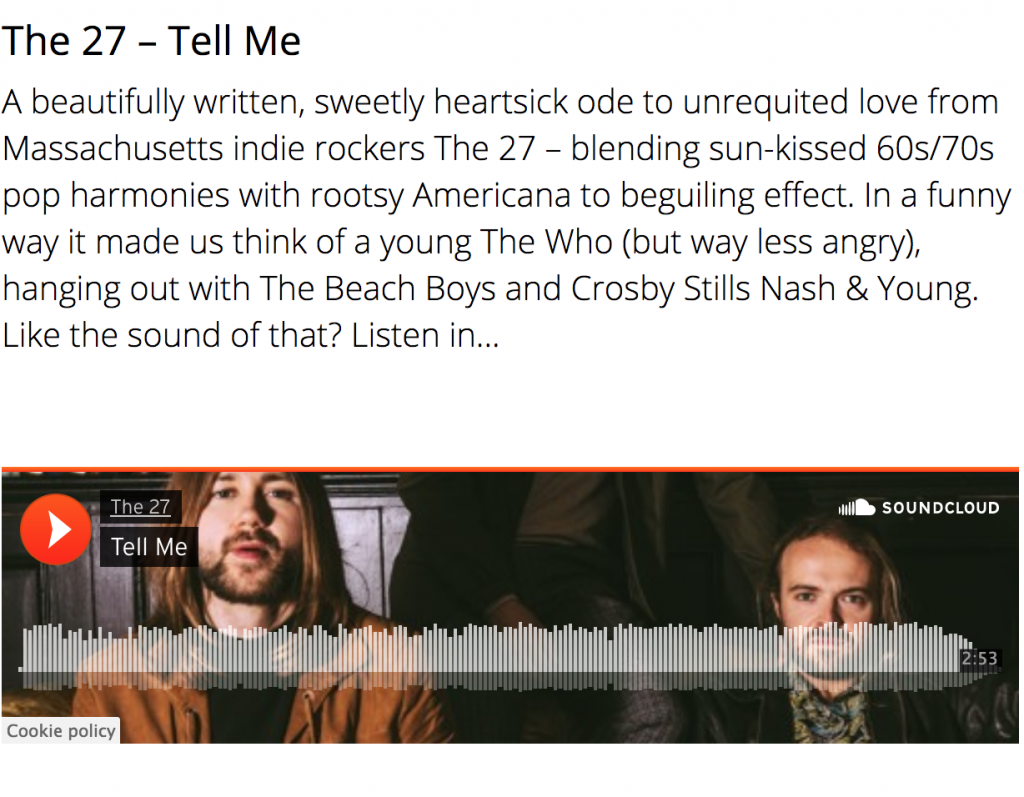 http://teamrock.com/feature/2018-03-02/tracks-of-the-week-87
Press Party: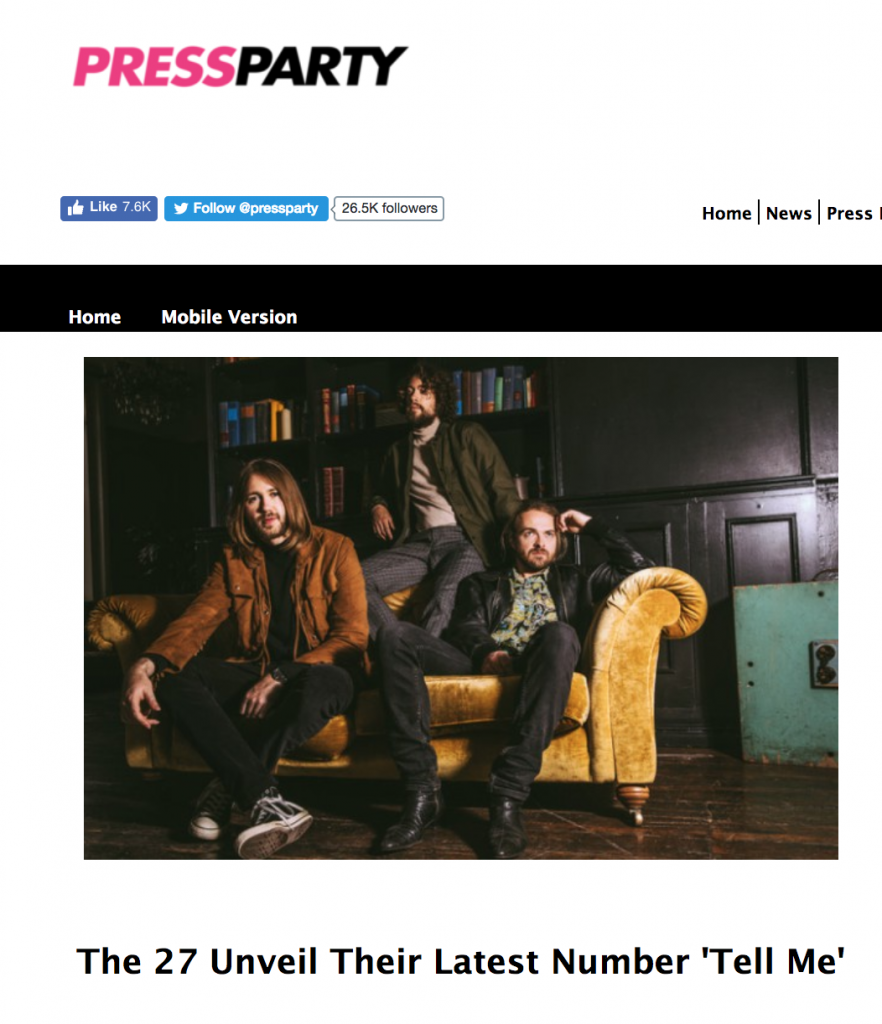 http://www.pressparty.com/pg/newsdesk/fifthelement/view/174054/
Caesar Live N Loud:
http://www.caesarlivenloud.com/2018/02/the-27-unveil-new-single-tell-me.html
Music,Musings and Such: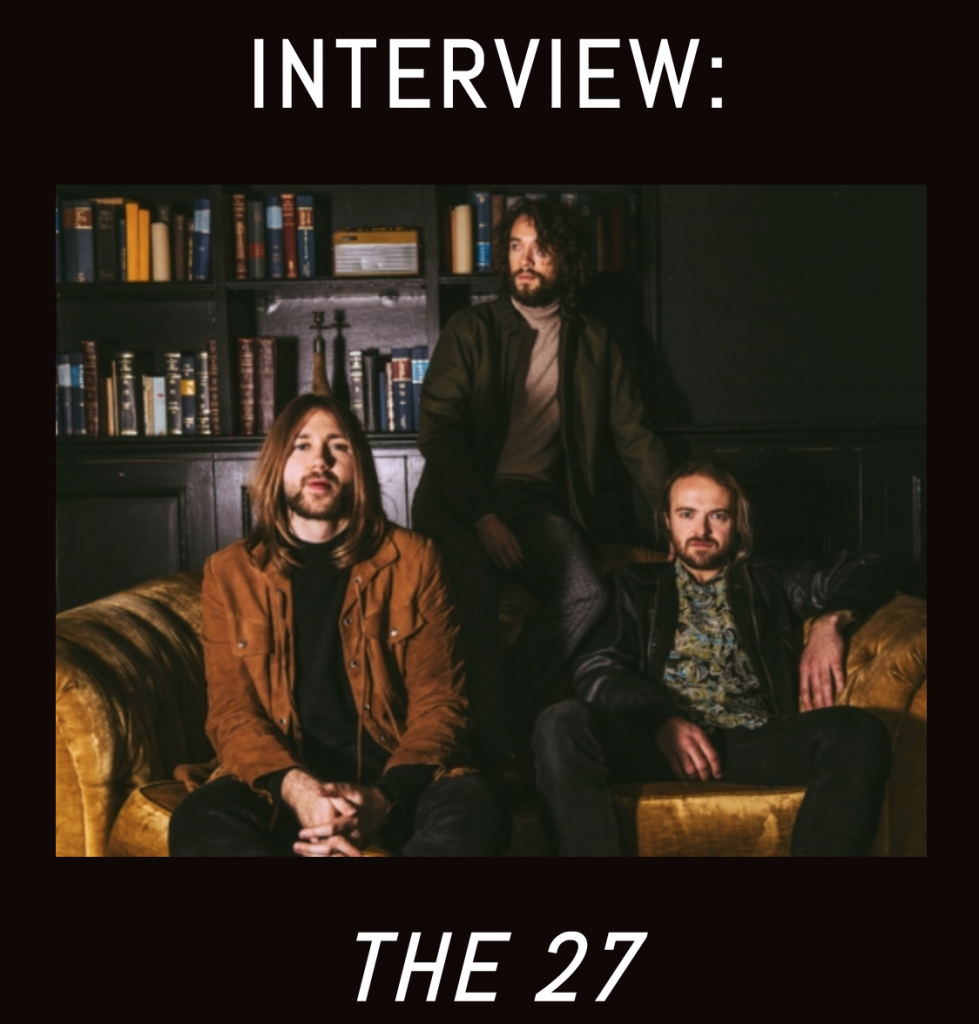 https://www.musicmusingsandsuch.com/musicmusingsandsuch/2018/3/7/interview-the-27
Vents:
"Gutsy hard rock with a retro bend is alive & well courtesy of Guitar virtuoso Henry Parker"
(Rating 5/5) Robert Spellman – Express Newspapers